One of my destinations, Krakow in Poland was really remarkable experience. It was during summer holidays in Poland. My friends advised me that visit in Krakow will be better during hot months. It was much cooler than in India, and the weather was really sunny and warm. I decided to spend there one week, because I saw so many Krakow attractions I couldn't resist! Although it's the cultural capital of Poland, and the city had old, medieval Old City not destroyed by the war I was focused on the events from the turbulent 20th century. Often, I had tears in my eyes. Let me present you my report from my visit in Krakow.
Krakow attractions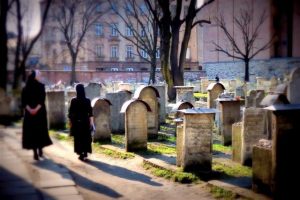 Firstly, let me introduce some places, which I found interesting and I have seen. I will mention them and later I will tell more about them. Especially about those ones, which I found really worth visiting.
Old City– the best of Krakow. Amazing medieval buildings, underground museums, precious pieces of art and interesting ancient and medieval findings. The atmosphere here is unique. Interesting legends are lurking in every corner.
Kazimierz– former Jewish City, nowadays beautiful vintage area full of small cafes and pubs. A place where time stopped and has it's own charm.
Nowa Huta– interesting utopian city created as opposition to ,,intellectual Krakow" by communists. Nowadays part of Krakow, the greenest one and rather independent.
Podgorze– those who wish to trace the Holocaust issue should definitely come here. This is the district where Jews were removed from Kazimierz when Nazi Germans came. It was a ghetto for them.
Visit in Krakow- what to see?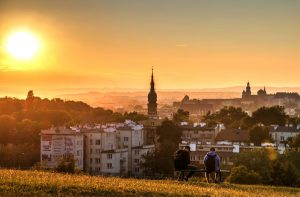 My idea: First day- The Main Square with Sukiennice ( Cloth Hall), Town hall Tower, Mariacki Church ( beautiful!) and royal road Grodzka leading to Wawel Castle. I spent in the castle itself 3 hours, including Dragon's Cave. Between I had some breaks sitting in lovely cafes and restaurants and watching people passing by, feeding pigeons, taking pictures… I was busy day but really worth it.
Day two: Nowa Huta, also called The bastard child of a devastated post WWII Poland. It's worth to walk along roses and parks leading to former Stalin Square. The 20th century socialist realism style that was developed in the Soviet Union is visible and kind of adorable. If you want to feel how communist era looked like, it's not only the museums you will find it in. Just take a walk, not much has changed through 50 years.
Day three: Podgorze. Really interesting district and also unappreciated. You will find there Manggha Museum of Japanese Art and Technology, Krakous Mound-  legendary of Krakow's founder King Krakus or  Fort Benedict  mysterious brick citadel. It was known for its military use in the 19th century. I also saw Interesting museum- Schindler's Factory, which was a place where Schindler saved his Jewish workers from Auschwitz Concentration Camps.
Visit in Krakow- trip to Auschwitz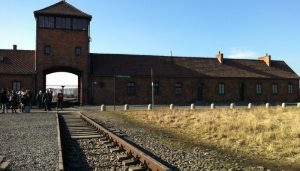 The city Auschwitz- in polish Oswiecim is an infamous place known from horrible Death Camps. I booked a trip because it's a bit far from Krakow and I also really wanted to have a guide, who will tell me as much as possible about this events, Nazi Ideology, history of Poland and many heroes of those times. I must recommend Krakow Direct Company, which organised me transfers and guide in the Concentration Camps. It was really professional service.
I believe that visiting Auschiwtz should be obligatory for every human being. Because it's not an ancient times, but our modern history, and there are still people who remember it. It's possible that similar ideas will appear. I hope those camps, where people were tortured, humiliated, tested like animals and murdered, thousands after thousands each day and then burned will be a warning.